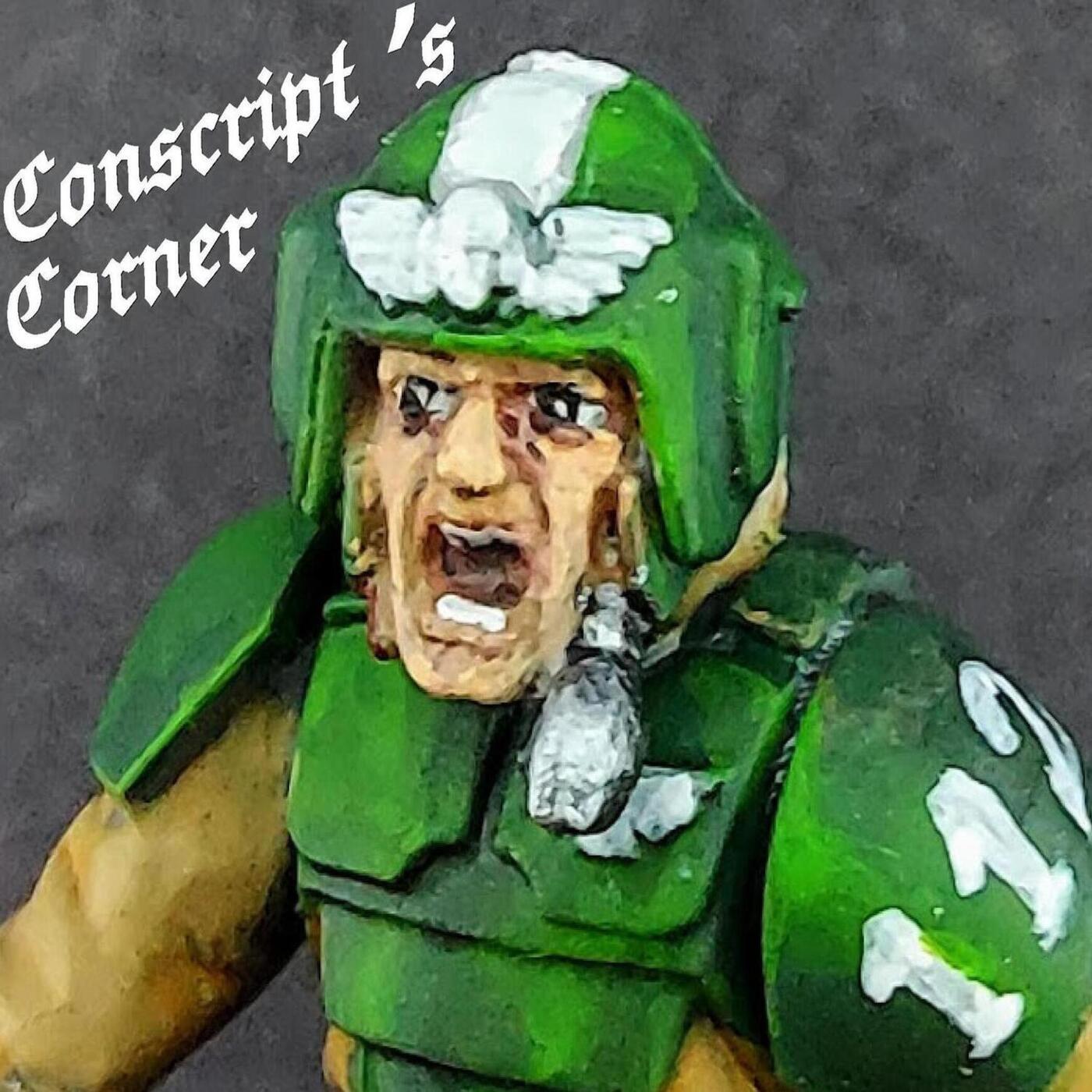 Join us once more in Conscript's Corner, our new Warhammer 40k podcast were regular tournament goer Mike chats competitive play with fresh conscript's to the tournament scene.
Hear Hugh's horror as we find out what space marine builds have been tearing up the tournament scene, and discuss they stand at the start of 9th pre-codex, and where might they be going?
Join us next week when Hugh is undoubtedly horrified by all the new datasheets they've gained.